Entering your 50s is a time of change and transition, both physically and hormonally. Taking care of your complexion –from the right products to an effective routine –will keep your skin looking healthy. Royal Facialist and Founder of HeavenSkincare DEBORAH MITCHELL shares her essential skincare rules
CLEANSING IS KEY: Cleansing is the first and most crucial step of any skincare routine, whatever your age. It removes dirt, oil and makeup, balances pH levels and prepares your skin fo
r the next steps. Wet your face with warm water and apply a small amount of cleanser with your fingertips. Massage in a circular motion, avoiding the eye area, rinse thoroughly and pat skin dry with a clean, soft towel. If you leave your cleanser on for a minute you'll find that your makeup goes on smoother and pores will stay closed. My Hydro Cleansing Milk is gentle enough for all skin types, especially those with dry, blemished or oily skin.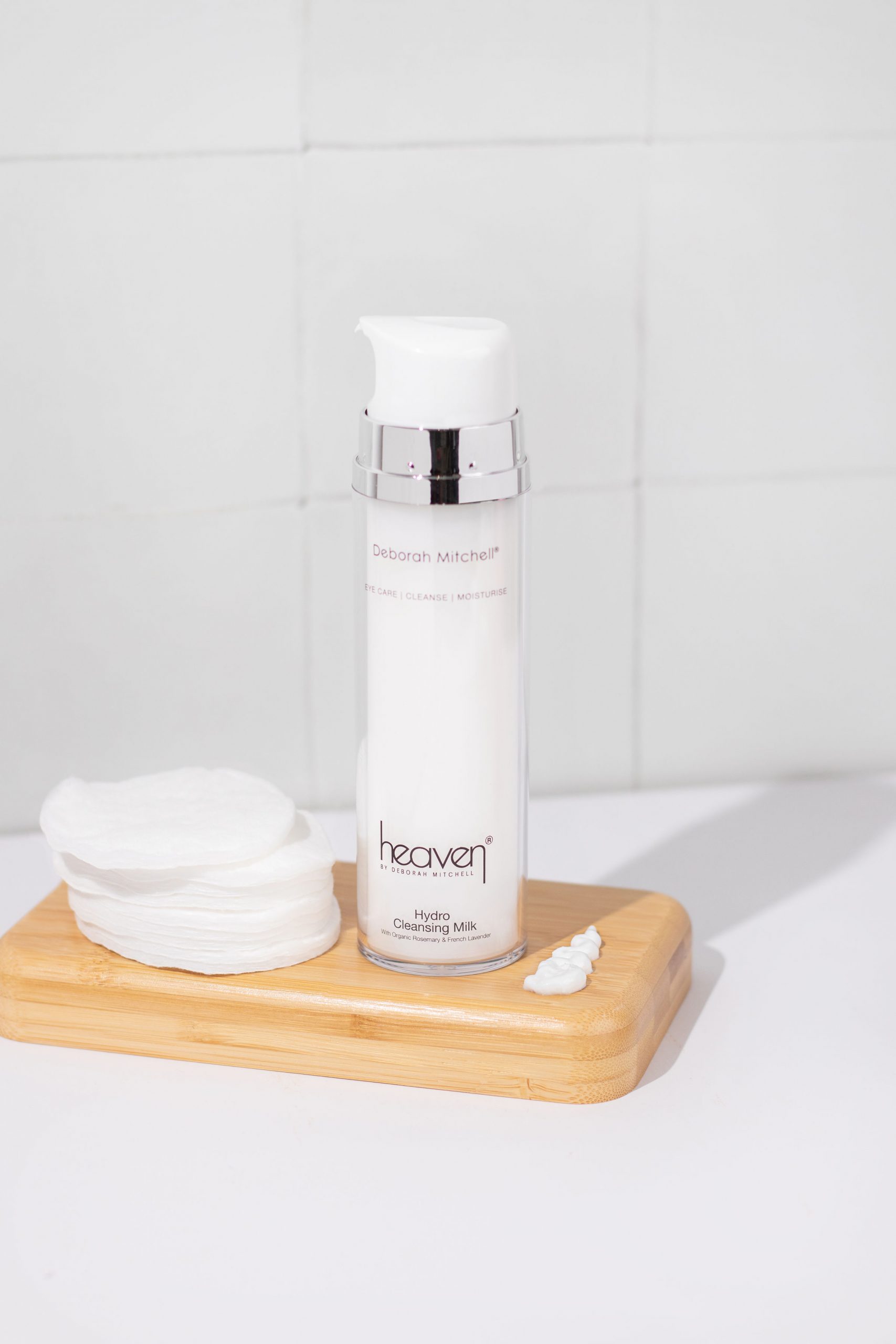 HYDRATION, HYDRATION, HYDRATION: As we age, our skin becomes more prone to moisture loss so keeping it hydrated is key to maintaining supple, plump skin. Hydrating toners –like my Hydrogels–will help lock in moisture. Use after cleansing; their lightweight texture allows subsequent serums, moisturisers and sunscreens to penetrate into the skin, maximising their effectiveness.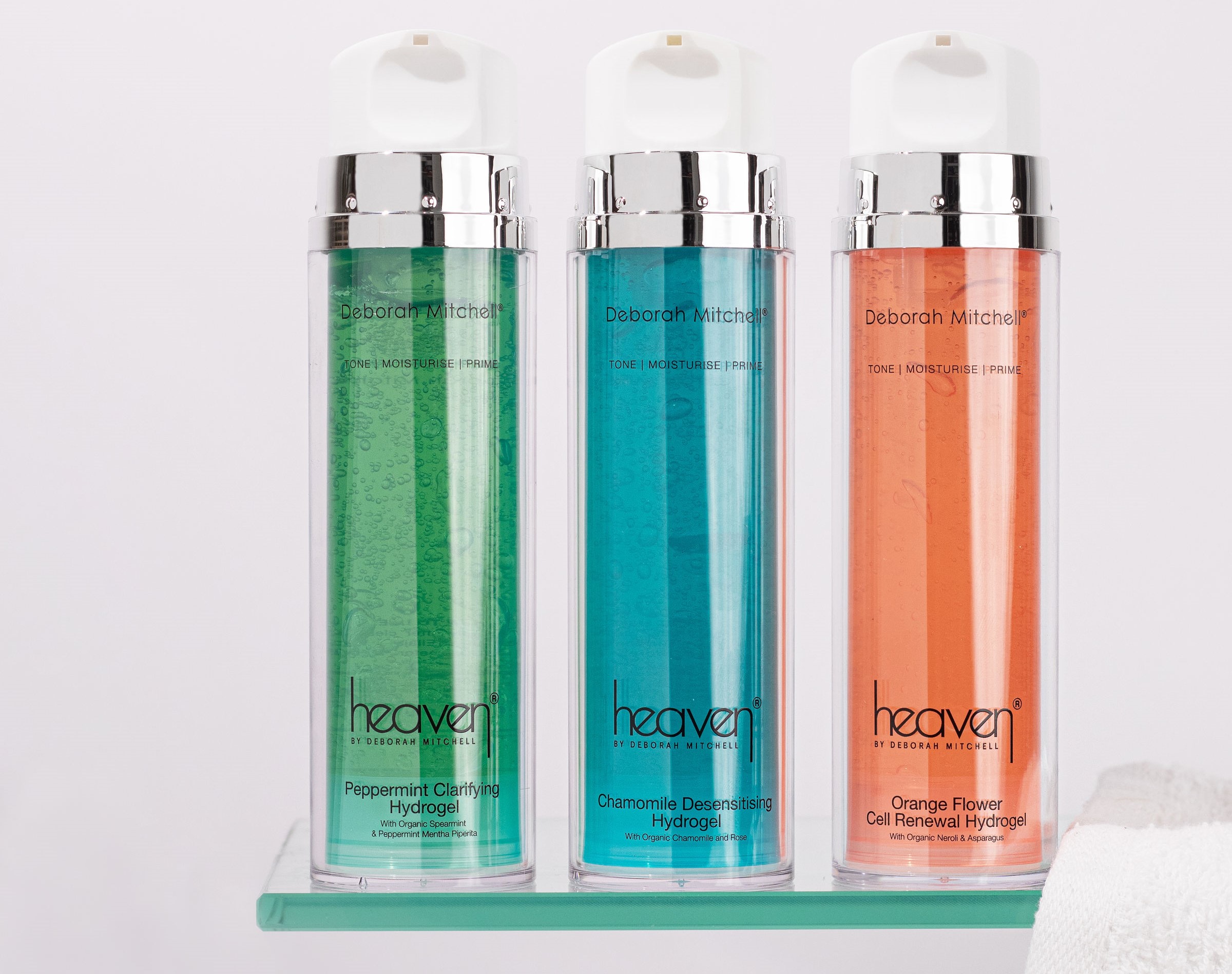 UPGRADE YOUR INGREDIENTS: In your 50s, it's essential to incorporate products that target the specific concerns related to ageing. Introduce ingredients like vitamin C and hyaluronic acid that workin synergy to stimulate collagen production and reduce the appearance of fine lines and wrinkles. They also help improve elasticity to brighten your complexion and even-out skin tone. My Divine Cream and Age Defiance Cream are both great options to have in your anti-ageing arsenal.
ESSENTIAL MOISTURISERS: Because the skin on your face and neck is thinner than anywhere else on your it's often the first to show early signs of ageing. Choose a moisturiser that is designed for your skin type, and opt for a specific cream for your more delicate eye area. My bestselling Silver Bee Venom Mask works to control facial muscles by tightening, firming and lifting and at the same time penetrates fine lines for an anti-ageing effect.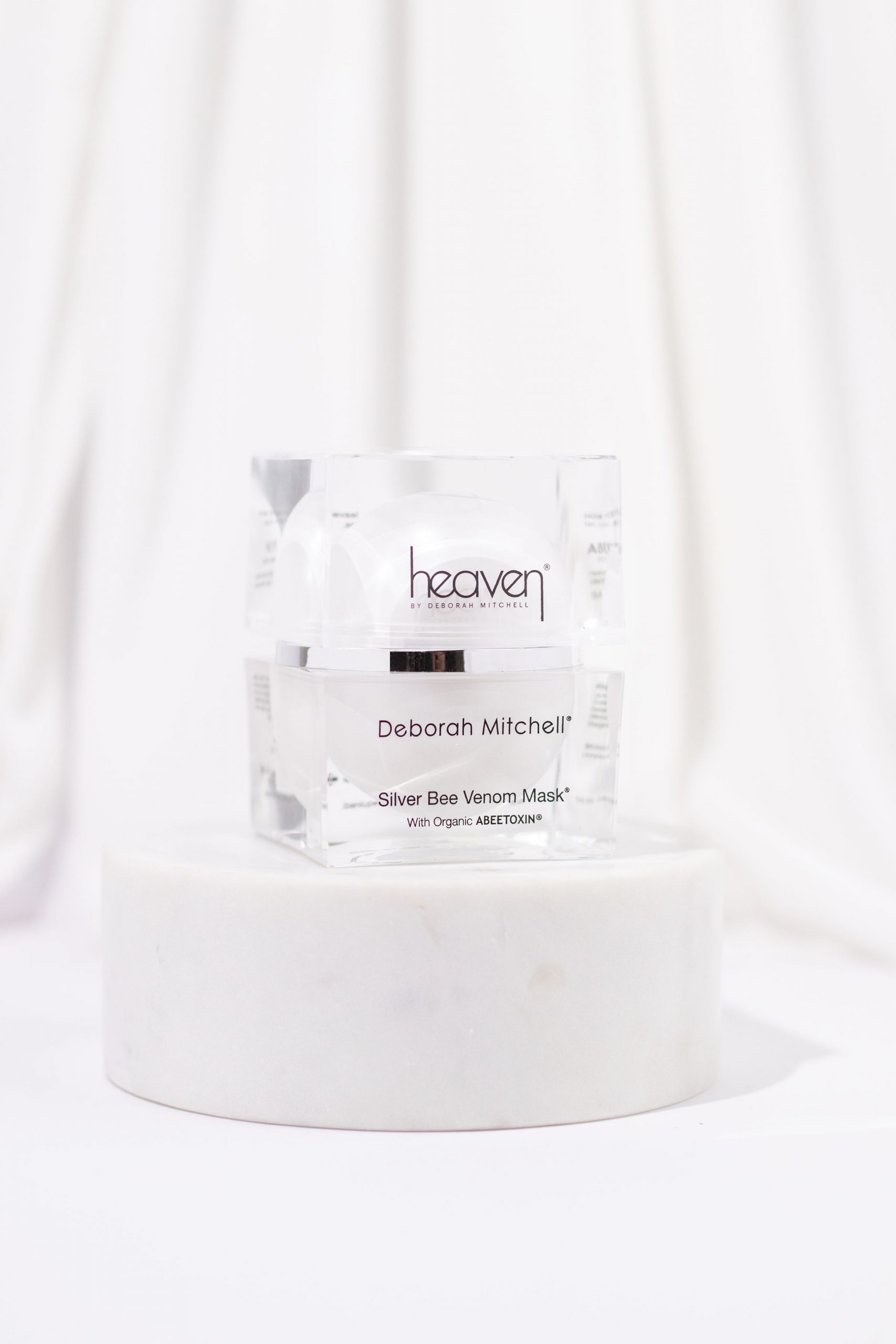 NOURISH FROM WITHIN: Remember that healthy skin comes from within and one of the most effective ways to keep your skin in good condition is to eat a varied diet. Mix up the colours of your vegetables –think traffic lights, with each colour representing what your body needs. Add to this olives, nuts and avocados to improve elasticity, while citrus fruits, tomatoes, strawberries and broccoli are bursting with skin-saving vitamin C. And stay hydrated by drinking plenty of water throughout the day to keep your skin plump and healthy.
Heaven Skincare by Deborah Mitchell is available from Heaven Health & Beauty, 13a Market Place, Shifnal, Shropshire. You can also shop the range online at heavenskincare.com