The largest independent luxury bathroom showroom in the region has a new owner – who has an encyclopaedic knowledge of bathrooms after starting his career as an apprentice plumber.
Bayliss Bathrooms, in Boldmere, Sutton Coldfield was set up in 1929 and has gone on to become the largest independent showroom of luxury bathrooms in the region.
The business has had just three owners in all that time with the latest very proud owner being Anthony Biswas – a former apprentice plumber who founded his own bathroom installation company.
Anthony's installation company, Desire Bathroom Interiors, had worked for Bayliss for several years so when the opportunity arose to purchase Bayliss he knew what he had to do.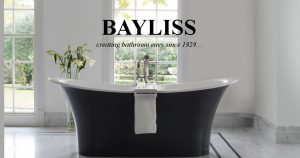 He said: "Notwithstanding the continued success of the Desire Bathroom Interiors brand, I identified that there was still a preference for some customers to see, touch and feel the products, tiles and associated equipment before they invested heavily in luxury bathrooms.
"Bayliss was a successful bathroom products supply business, but it did not provide an in-house installation service. It had been clear to me for several years that many a large investment in expensive bathroom products can be very detrimentally impacted by poor installation, and with my strong technical and installation background I felt I was able to provide the missing, and critical, piece of the jigsaw."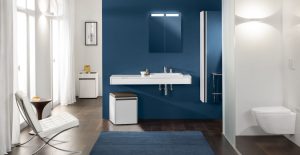 Anthony now trades under two very complementary brands, Desire Bathroom Interiors and Bayliss. These brands provide access to a wide range of products and services which can be accessed online or via the showroom.
Anthony said: "My vision, and my passion, is to turn customers' dream bathrooms into reality, and to continue to develop the business into the leading designer, supplier and installer of luxury bathrooms in the West Midlands.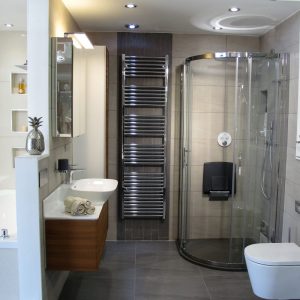 "I believe we are fairly unique in being able to provide an all embracing project managed design, supply and installation service. Our services extend to include bathrooms, cloakrooms, ensuites, and wetrooms, as well as providing all the associated services such as plasterwork, joinery, electrics, flooring, decoration and building work.
"We provide this all as a 'one stop' service, removing from the customer the stress of sourcing the various trades and coordinating the project, enabling them to relax and watch their dream turn into reality. We always strive to exceed customer expectations, so please feel free to contact us to see how we can help you."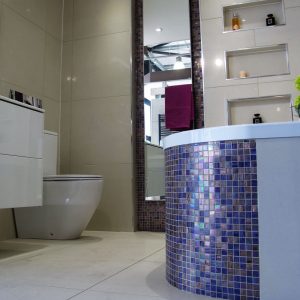 Customer service and quality workmanship are both key to Anthony's success.
He added: "I find that customers are very much attracted to our technical knowledge and experience, rather than a glossy sales pitch. In addition, many customers like to visit us not just to see designs and the products, but also to discuss and receive strong technical guidance on the installation process, taking confidence from our experience in all these areas combined into our project managed service."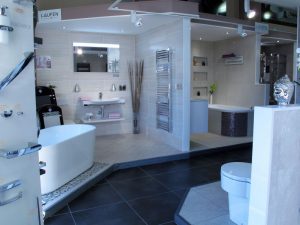 Bayliss, 23 Gate Lane, Boldmere, Sutton Coldfield, B73 5TR, 0121 362 1800,  enquiries@baylissbathrooms.co.uk, www.baylissbathrooms.co.uk
Desire Bathroom Interiors, 0121 362 1809, enquiries@desireinteriors.co.uk, www.desireinteriors.co.uk