With Lichfield's showpiece festival in full swing, we caught up with headliner, singer-songwriter Kate Rusby, ahead of her show at Lichfield Cathedral on July 13
Hailed as the 'First Lady of Folk' and with a Mercury Music accolade to her name, Kate Rusby has forged an impressive 30-year headlining career.
A folk singer at heart, she's taken the genre to new heights appealing way beyond the folk scene and her Yorkshire roots, headlining in the UK and internationally, performing with other big names in music across genres. She has a number of TV, radio and film credits to her name as well as her own record company and festival.
2023 brings to a close a year of celebrating 30 years in the business with a new album, 30: Happy Returns, featuring guests including Richard Hawley, KT Tunstall and Ladysmith Black Mambazo to name a few. This follows the success of her 2020 Top 10 charting covers album, Hand Me Down.
And in what is a milestone year for the acclaimed singer, Kate will be taking to the stage in Lichfield's most prestigious venue, bringing her unique talents to Lichfield Cathedral on July 13 as part of Lichfield Festival. She will be joined on stage by her band,each a virtuoso in their own right, and including her husband and producer Damien O' Kane.
Although Kate's career has been a long and successful one, music wasn't a path she was initially keen to follow.
Kate says: "When I look back, I had no idea whatI wanted to do when I grew up. Everyone around me at school was choosing their GCSEs and I had no idea what to choose! I remember thinking, how do they all know what they want to be? I always think the music career chose me, not the other way round.
"We had been taught songs and had been singing since we could talk, musical instruments were all over our house and my parents played a lot but it never dawned on me to make it a career. A family friend was involved with a festival near here and heard me singing and playing; she asked me to do a little spot at the festival over 30 years ago, I said yes but then thought what on earth did I agree to that for?"
I did the gig, vowed I would never do it again 'cos I was so terrified I was nearly sick and shook like mad. Someone from another festival came up at the end and asked if I would play at their festival, I said yes, and again I was thinking, shut up Kate stop agreeing to these things! It just went on like that and I looked back after a couple of years and thought, ooh well I'll give this a go for a bit and see where I end up. And here I am!"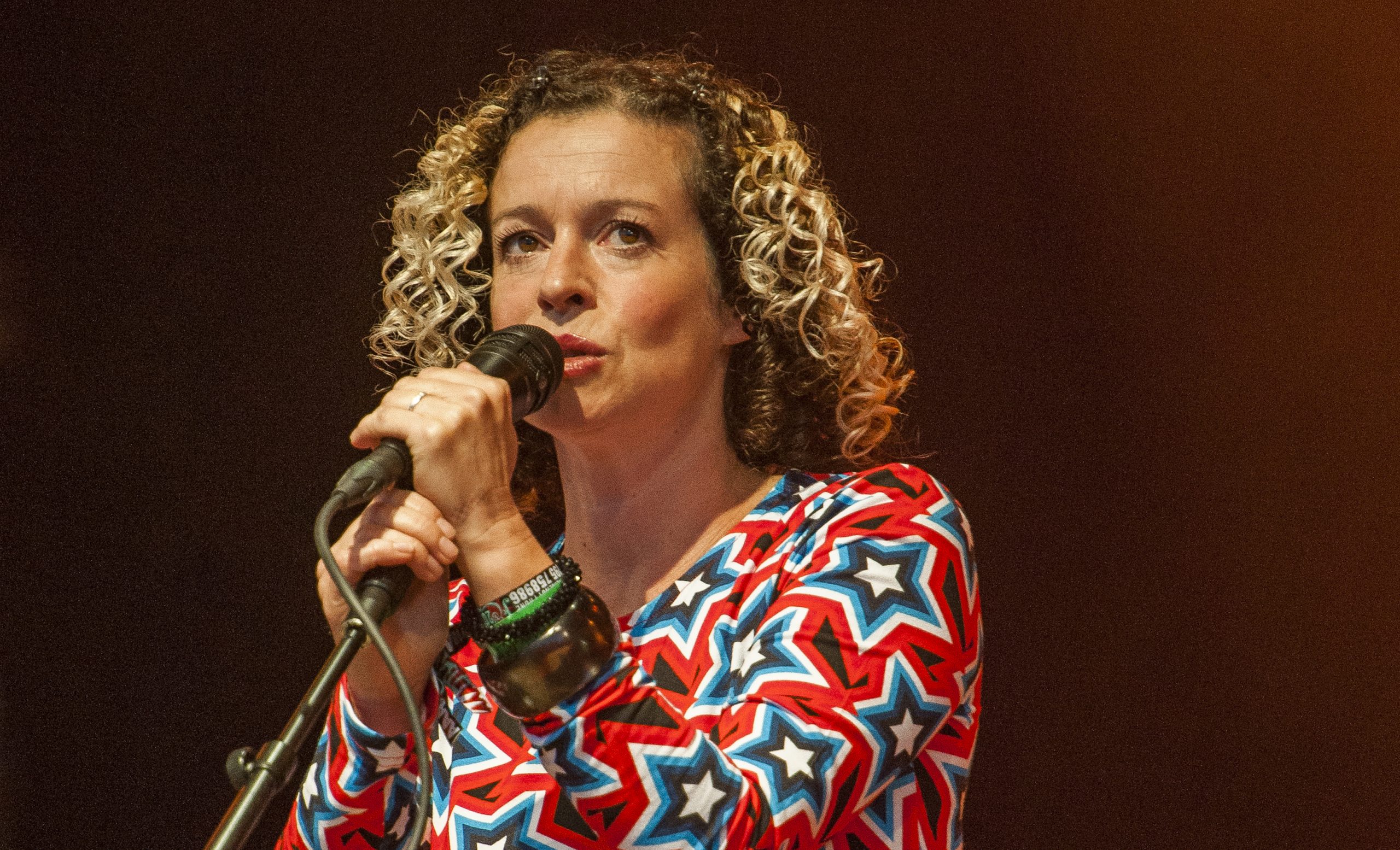 While Kate's parents, both musicians themselves, were an influence on her burgeoning career, folk singer Nic Jones has long been one of her main inspirations.
"Nic Jones, total genius!," says Kate. "An incredible guitar player and when he sung, it was as if he was just telling you about something that happened to a mate. My parents had all his albums and when I was tall enough to work their record player, I would put on Nic's albums and sit with my Dad's massive 80s headphones and get lost in the world of stories he was telling.
"He had a bad car accident over 30 years ago and was in a coma for a long time. He could never play like he once did, but he was recently backsinging. In fact, he came to sing on my album called 20, he joined me on a song called the Lark. When he started singing in the studio, I couldn't help but shed a good few tears. It was a dream come true moment and so amazing to hear him sing again." 
As well as making her mark on stage, Kate also runs her own record label -Pure Records -alongside her family.
Kate says: "Years ago, when I was first thinking of making a record, lots of people were telling us to be careful and 'don't sign your life away' and I was thinking, what? This is folk music and surely everyone is honest!
d a think and at the time my dad was lecturing on instrument repair at Leeds College of Music, but he was looking for something new to do, so we wondered if it was something we could do ourselves. So, we looked into it, filled in some forms and created Pure Records.
"'Pure' is the Greek meaning of the name Kate, that's why we chose it. It has gone from strength to strength over the years. My mum helped with the accounts, brother Joe was our sound engineer for many years, Dad is still around but my sister Emma is now the MD amongst many other things. People ask me if it's weird working with your family, but it's not, I see it as a family butchers or bakers or something. In fact, it's a great thing working with your family as there are no trust issues.
"The folk music tradition of storytelling has always been the biggest draw of the genre for Kate. And the live scene, she says, is a vital part of folk.
"I love stories, I always have and these old songs have great stories," Kate says. "In fact, they are like mini films, setting up the characters and following their lives, very visual. That's how I remember the words, if you follow the story in your head you can imagine it all unfolding, love it, totally amazing.
"It is a form of music that is in its element when live, mainly because it is very interactive as audiences always sing along and 
get involved in the stories and songs. Also, that is the heart of folk music's roots, it was a way of passing on stories and information, long before it was ever recorded and it is relatively recently that it has moved into the concert form as we know it. Originally, it was just sung in pubs and 
social gatherings if someone fancied getting up and doing a song or two. It has come a long way since then, but the live side of it must always continue.
"And this 'sharing of stories' element is very much prevalent during Kate's gigs, where chatting to her audiences becomes an important part of the show.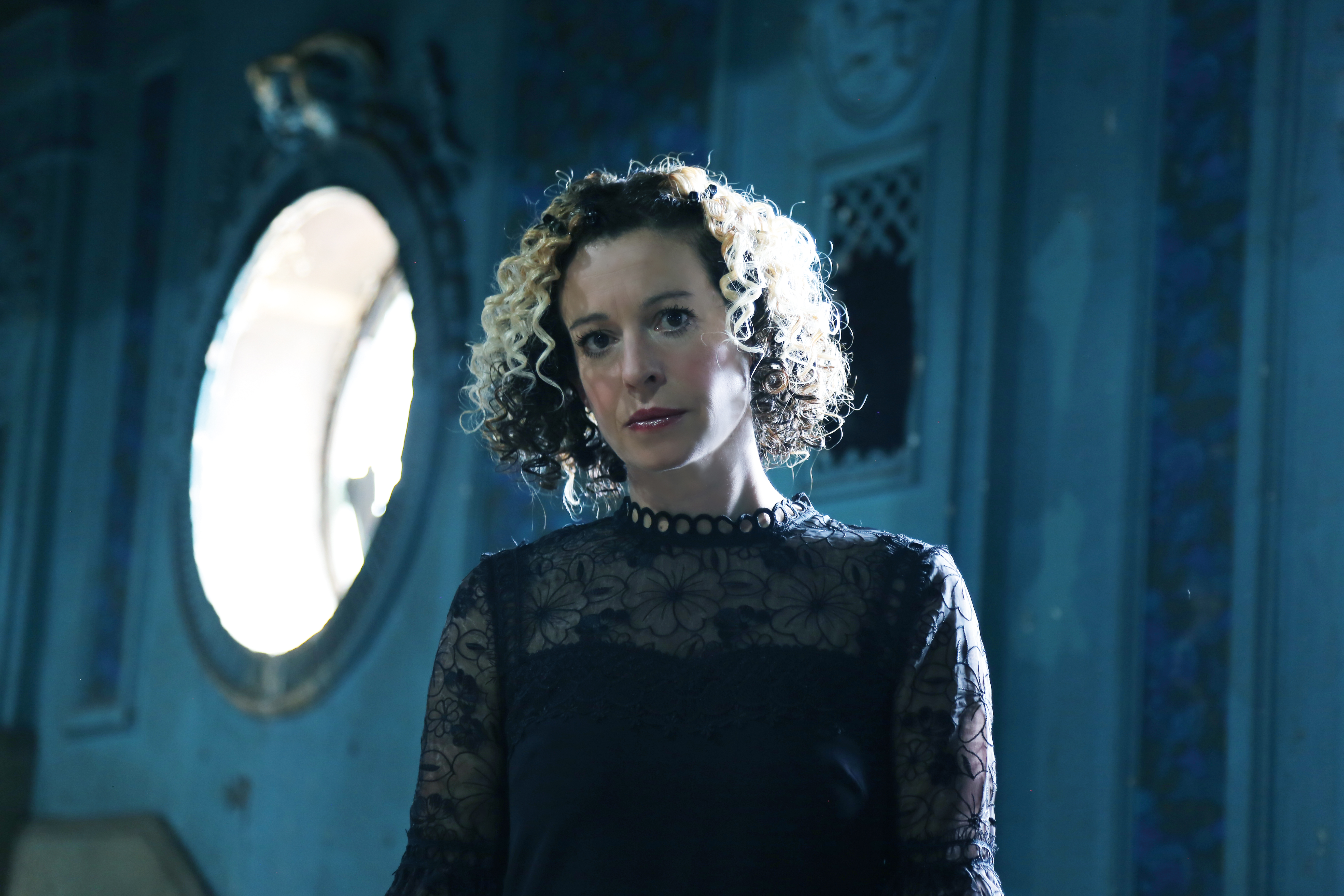 Kate says: "I think I started chatting when I used to tour on my own and it was a way of having a second totune my guitar between songs. It just always felt odd that the audience were sat looking at me while I tuned so I started chatting to them as I did it and it just went on from there.
"And it's also a great way to get the songs across and have a catch up with everyone! Although I don't like to give too much away as I think it's good for people to hear the songs and take from them what they choose. Of course, once we get chatting, me and the boys just can't stop!
"Kate's latest album, 30: Happy Returns, marks her 30th year in the business, and showcases a sound which Kate describes as a 'little bit retro, little bit electro, little bit acoustic, old, new and everything in between'. But when she's writing songs, which part comes first?
"Usually the melody,"says Kate. "I'll be sat late at night with my guitar or at the piano just messing about with chords and riffs and sometimes a tune for a song starts to form. If I can remember it the following day, I'll keep working on it. It's all just nonsense words really at the start then the lyrics just kind of drop in there and then the story will start to build and on it goes.
"When we are on tour and my head is in creative mode, I want to be in the studio trying out new songs and when we are in the studio I want to be on tour playing the new songs live! I love both sides of the coin, so I am happy doing both."
As well as all-time musical hero Nic Jones, Kate herself listens to a wide variety of current artists, gets inspired by seeing different singers perform.
"A while ago, I went to see a fabulous lady called Molly Tuttle, a flat-picker and incredible singer from Nashville," she says. "I was blown away, just amazing. I told her that the next time she comes over to tour over here I am going to take my girls to see her, I know they will be so inspired. They are both learning the guitar now too, so they'll love her."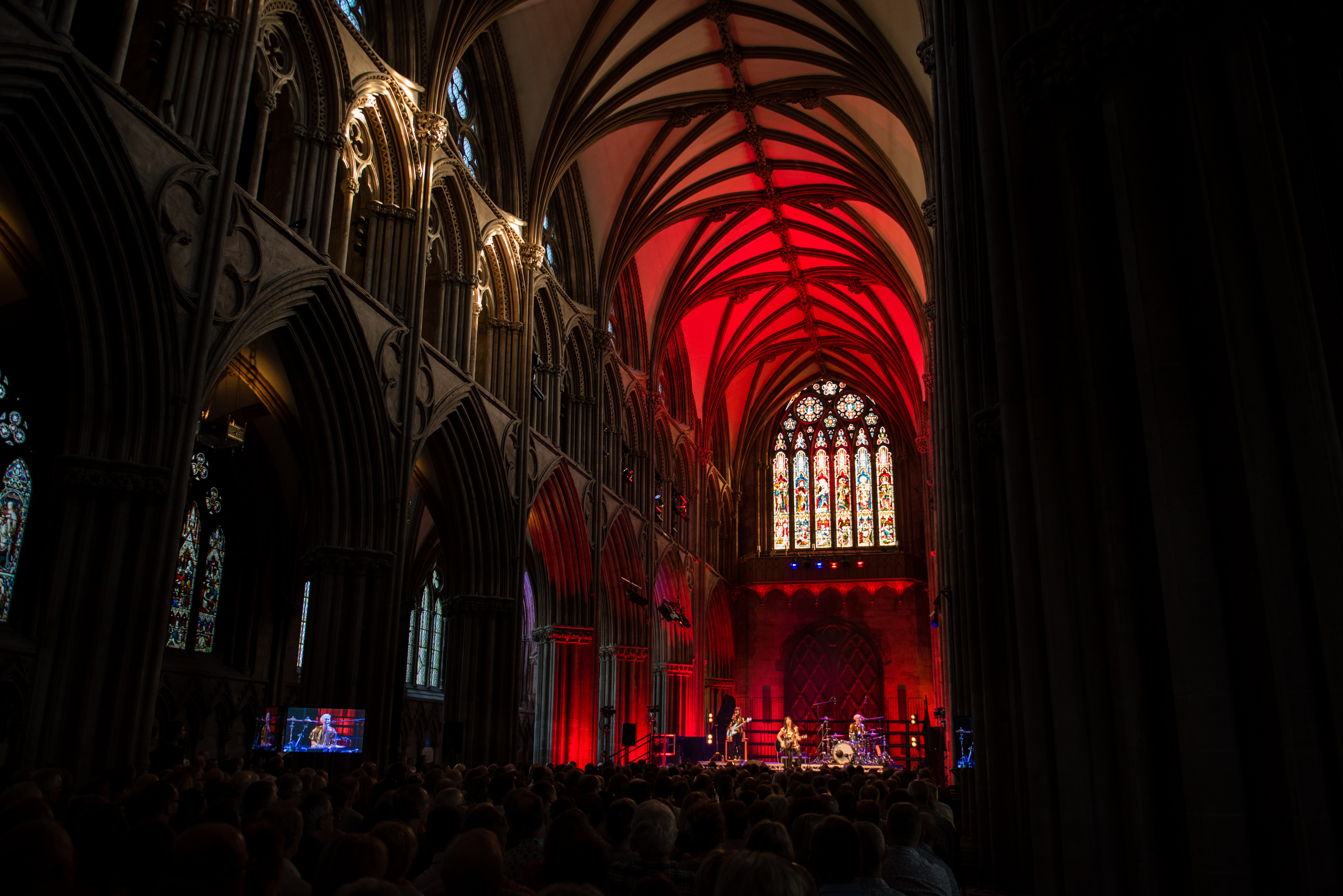 So when Kate performs at Lichfield Cathedral on July 13, what can the audience expect?
"Ooh a little bit of everything," Kate laughs. "Old songs, new songs, old songs with new tunes, new songs with old tunes, tunes, sad songs, happy songs. They can expect guitars, banjos, basses, accordions, tenor guitars, the famous Moog, chatting, laughing and the list goes on… something for everyone I think."
Kate Rusby is at Lichfield Cathedral on Thursday 13 July. Lichfield Festival runs from until July 16. Forticket bookings and further details visit
www.lichfieldfestival.org
or call the Box Office on 01543 306271