Artist Kate Jones brings the vibrancy of her Australian upbringing to creations based on Birmingham landmarks. Jenny Amphlett found out more
When Kate Jones set off travelling from her native Australia four years ago she planned to see the world for a year then return home.
Little did she know that she'd fall in love with a city in the centre of England and end up settling down with a home, partner and a new career as an artist.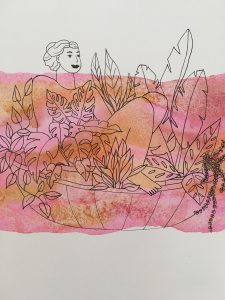 Now aged 28, she was working as an early years teacher in Adelaide, South Australia when she developed itchy feet in 2016.
"My dad was originally from Birmingham but he moved to Australia, met my mum and started a family. I was born and raised in Australia. I have an aunt in Birmingham but the rest of my family lives the other side of the world," she said.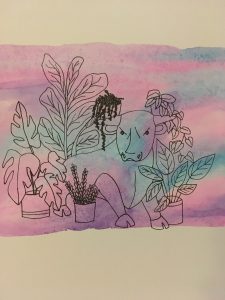 "I came over to travel and had a lot of Europe to tick off my bucket list before I went back home again. I planned to stay here for a year, travel as much as I could and work whenever I needed to so that I could pay for the travelling."
Other than high school art classes, Kate has received no formal training in art – which is hard to believe considering that the pen and watercolour creations she sells under the name of The Crafty Brum wing their way to new homes across the UK, Australia and the US.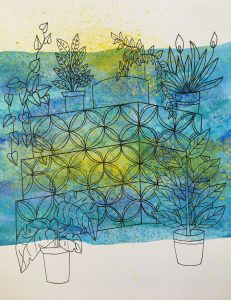 "I was working in schools in Australia and would do art with very young children, but that's as far as it went with a career in art at that point.
"I've always been interested in art and had an artistic flair, but it was always just something that I did on the side as a bit of a hobby.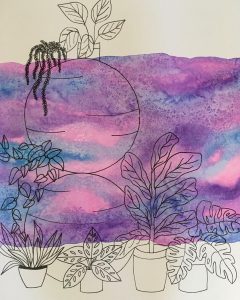 "It's only really since I've met my partner, who is British, and settled down that I've started to think about my art more seriously and seeing whether I could get it to take off as a business.
"We were living in Acocks Green for a couple of years and have now moved to Sutton Coldfield, and I wanted to create some artwork for our new house.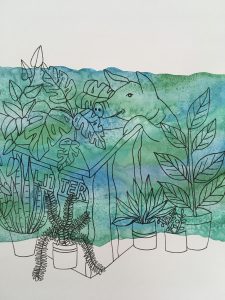 "I was very much just doing it for me to begin with, but then people started expressing an interest in buying my work."
Kate has been approached with commissions to draw everything from buildings to weddings dresses.
Her distinctive, self-taught technique features fine line pen drawings printed onto colourful hand painted watercolour backdrops.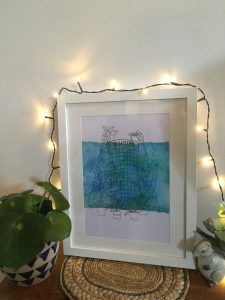 Every watercolour piece is bespoke, which means that no two pieces of artwork are ever the same.
The colours are always vibrant and the subject matter usually includes the luscious houseplants that Kate is so fond of.
She draws inspiration from both her homeland and her adopted city, as well as the long walks she's been taking during lockdown.
Recent subjects have included The Rotunda, The Library of Birmingham, The Bullring bull and a Lichfield coffee shop.
Kate has also drawn British phone boxes and post boxes as well as Australian birds and plants.
"It's been really lovely for me to be able to represent both places that are so special to me, and to have people in both places buying my work," Kate said.
"I often include clearly recognisable symbols of the city, the sorts of places that people would go to see as tourist and take photos of. They've been a real inspiration and helped me to reach an audience of people who have a real pride in their city.
"Things took off quite quickly because I was offering something new. People that know me started to recommend me to other people, and that word of mouth seemed to really work.
"People are being a bit more cautious about money at the moment, but I'm still being approached with a steady string of commissions."
Kate's future plans include launching her own website and printing her designs onto T-shirts, tea towels and items for around the home.
She's put down roots in Sutton Coldfield and plans to stay in and around the second city, while continuing to share her love of Australia through her work.
"I love the contrast between Birmingham and Australia," she added. "The architecture here is so beautiful. The history and all the buildings are still amazing for me, I haven't grown complacent about them.
"I also really love the pub culture in the UK. I love living in such a vibrant and up-and-coming city.
"There are such a lot of creative people here that I've met through my social media accounts. There's a buzz about what's happening in the city and it's exciting for me to be a part of that."
You can see more of Kate's work by visiting her Etsy page at https://www.etsy.com/uk/shop/TheCraftyBrum