Looking after your skin before you go to bed is one of the best ways to ensure a great complexion for years to come. When it comes to your daily skincare routine, getting enough shut-eye should be a priority to help keep your complexion in tip top condition, so aim for between seven to nine hours a night as studies reveal any less can lead to wrinkles and drier skin. Royal Facialist and Founder of Heaven Skincare DEBORAH MITCHELL shares her expert tips for a beautiful night's sleep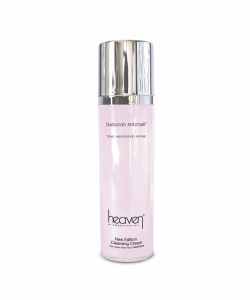 Wash away the day: During the day your skin comes into contact with all manner of dirt, pollutants and environmental factors, and not cleaning properly at night time means you're more likely to suffer constant break-outs, blocked pores and grease. My New Edition Cleanser (£37.91, 120ml) is the first of its kind to contain my patented ABEETOXIN® formula, so it not only deeply cleanses the skin but also controls facial muscles for an immediate tightening and firming effect.
Take a long bath: However stressful your day has been, soaking in the tub relaxes your mind and prepares you for a great sleep. To help aid a relaxing night, use my Dream Body Wash (£26.20) – not only does it tighten and firm the skin, as well as exfoliate and moisturise, but thanks to the organic grapefruit and sandalwood it works on a sensory level, making you feel calm and sleepy.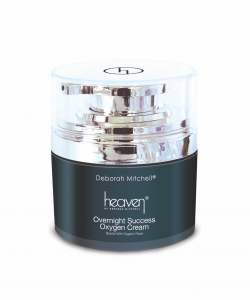 Use a night cream: By choosing a cream that is designed specifically for night time, you allow all those great ingredients to get working on your skin while you get your shut-eye. My Overnight Success Oxygen Cream (£91) releases oxygen to detoxify and replenish your complexion. Perfect for dull or damaged skin, its anti-ageing properties increase collagen production and it's suitable for all skin types – especially mature, dry and damaged.
Apply a serum: Serums penetrate deeper than a moisturiser, due to them having smaller molecules, which means they are easier for our epidermis to absorb. Use my SOS Oil Serum (£55, 30ml) in tandem with your overnight cream. You only need a few drops to balance oil levels, hydrate and feed the skin or you can layer with another serum to provide a multitude of benefits in one go.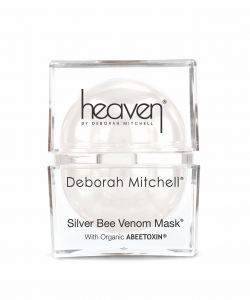 A miracle mask: You might not think you have time to apply a mask in the evenings, what with the endless round of cooking dinner, tidying up after the family and getting those jobs ticked off the housework to-do-list. But many of my masks have been created to apply just before bedtime then leave on overnight so they can work their magic. Try Silver Bee Venom Mask (£86.50) to control the facial muscles and penetrate fine lines for immediate anti-ageing effect. It can be left on overnight for acceleration, simply wash off the next morning.
Look after your eyes: The moisturiser you use on your face might not be gentle enough for the delicate skin around your eyes, so invest in a cream designed specifically to tackle this area. My new Nettle Venom Eyes (£55) is light enough so that it doesn't weigh down the area yet effective enough to really make the eyes glow. Use daily to target puffiness and dark circles while relaxing fine lines and wrinkles.
All products are available online at www.heavenskincare.com