It's taken 25 books and four different pen names, but when Phillipa Ashley finally became a Sunday Times bestselling author last Christmas she was as excited as the day she first saw her words in print.
Phillipa, who cut her teeth as a young reporter on the Lichfield Mercury and still lives in Hammerwich, writes heartwarming romances which have been flying off the shelves during the pandemic.
"I've worked so hard for this, but there's luck involved as well." she says.
"Publishing is an incredibly fickle business and you just don't know what's going to happen with your next book. You just try to be positive and optimistic.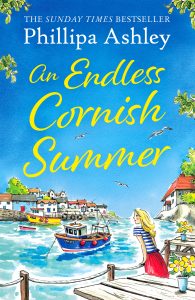 "People think it's possible for an author to be an overnight success but it takes years of practice, honing your skills, writing different books and working really hard.
"It would be mad for a person to leave their career to become an author, that's not how it works."
She tasted early success when her first book, Decent Exposure, won the RNA New Writers Award and in 2009 was made into a TV film called 12 Men of Christmas starring Kristin Chenoweth and Josh Hopkins. Yet it's only during the past three or four years that she's been able to make a full time living as an author.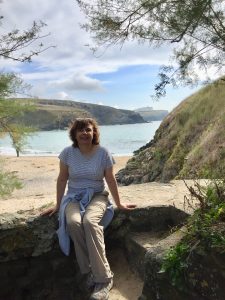 Phillipa writes two books each year through HarperCollins publishers, one released during the summer and another each Christmas.
She speaks very highly of HarperCollins, one of the largest publishing houses in the world, and the relationship she's been able to build with them over the last dozen books.
For example she's allowed the freedom to lead the direction of the covers of her books.
"They ask me to send in some photos of how I think the cover could look and then the illustrator works from those."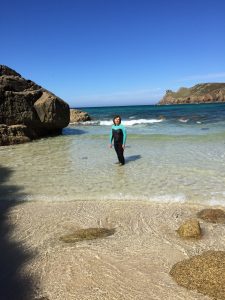 Her latest release, An Endless Cornish Summer, hit the bookshops on June 24. It's available from the likes of ASDA, Sainsburys, Amazon, Tesco and Waterstones and well as independent bookshops. Signed copies are currently available at the Stafford branch of Waterstones.
Phillipa's work is also now available in e-book format, which she says sound like 'little plays' once they've been in the hands of a skilled narrator.
"I've always got three books on the go," she says, "There's one that I'm promoting, one that I'm editing and one that I'm writing.
"I get involved in writing and then I have to come off that book to do edits on something else. In the end it gets to the point where you can't wait to get rid of a book to the editor.
"Then when it comes out as a book you do look at it and think 'did I write that?' Writing can be quite lonely but a book is definitely a team effort."
Born and raised in the area, Phillipa went to Chasetown High School, later renamed Erasmus Darwin Academy, before studying English at Oxford.
"I've always written romance and have written some quite steamy romance in the past. The books I write at the moment are more community based, with romance on the edge of that.
"They're escapist and are always about people overcoming problems. I love writing about small communities.
"I've really found where I want to be with the books I'm writing at the moment. The publishers let me come up with all kinds of things, for example the book that's just been released is about a woman who goes to find her bone marrow donor – who doesn't really want to be found."
Phillipa's latest heroine is an archaeologist, so she called on the experts at Cambridge University's archaeology department for help.
Another plotline involved boat building which obviously meant that she needed to hire a yacht in Falmouth, purely for research purposes of course.
She says her journalism background proves very useful when it comes to background research and fact finding, and she has chosen to make some of her heroines copywriters or journalists.
"The book that came out last summer was about a big London journalist who takes a job as a commercial features writer for a Cornish magazine and ends up writing about hot tubs and being unhappy about having to let advertisers read through her copy. I loved writing that character."
During the first lockdown Philippa found herself trying to write a Christmas novel.
"I was editing my Christmas book during a heatwave last year – I was still thinking about Christmas in April. There was a rock and roll theme so I had Christmas songs by Elvis on in the garden while I was working on it. I did think the neighbours must be wondering what on earth I was up to.
"I was anxious and worried, just as anxious as anybody else. I remember thinking 'this book has been such a terrible thing to write' and then when it came out it ended up being my first Sunday Times bestseller."
So far none of her books have been completely set in her home region, although Fradley Junction has appeared in a few scenes.
She says she's enjoyed cycling over Gentleshaw and exploring the Woodland Trust land during lockdown, so watch this space for mentions in future bestsellers.
Phillipa takes a lot of her inspiration from Cornwall, where she and her family bought a holiday home just before the pandemic began and then had to wait months before visiting it for the first time.
However she has no plans to move to the south of the country permanently.
"I love living here in the middle. I have roots, family and friends here. I feel comfortable here. This is my home," she adds.
An Endless Cornish Summer by Phillipa Ashley is out now, published by HarperCollins and priced £7.99