Alton Towers Resort has announced a phased reopening as lockdown restrictions ease
Visitors will be able to explore the tranquil gardens from March before the theme park reopens for thrill-seekers from April 12. Selected self-contained accommodation will also be available from April 12.
The announcement follows the latest Government guidance on the reopening of outdoor visitor attractions and hospitality businesses.
Alton Towers Resort will begin to welcome local families to enjoy The Alton Towers Gardens each day from March 29 to April 11.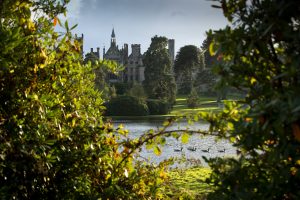 It is hoped the much anticipated Gangsta Granny: The Ride attraction will launch in the spring after the re-opening. This brand-new family attraction will bring to life David Walliams' most popular children's novel. Families will join the main characters as they attempt the greatest heist in the history of the world: to steal the Crown Jewels. On-board a Royal carriage, the ride will whizz, twist and spin passengers 360° through a series of scenes where they will see, feel, hear and even smell a re-telling of the Gangsta Granny story.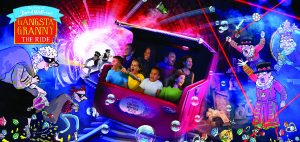 There will be restrictions on the number of guests able to visit the resort each day, to ensure guests on have the best possible experience and social distancing can be maintained. Under current guidelines a very small number of indoor attractions will remain temporarily closed.
 For more information or to book tickets visit www.altontowers.com