We may be in the midst of a national lockdown but that hasn't stopped restaurateurs Matthew Richardson and Jessica Fogarty from planning the opening of their new business
Tapas restaurant Can Do Cocina will open at Trentham Shopping Village, in Staffordshire, for takeaways in March ahead of a full opening for in-house dining once COVID-19 restrictions allow.
The restaurant and bar, which will serve a range of Spanish wines, beers and a selection of cocktails, is an independently owned business.
Owners Matthew Richardson and Jessica Fogarty said: "We're absolutely delighted to be bringing our unique Mediterranean flavours to Trentham starting with a takeaway service soon to leave our customers wanting more ahead of the restaurant fully opening at a later date."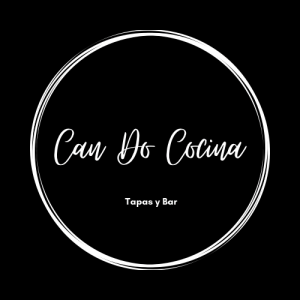 Can Do Cocina is the latest addition to Trentham Shopping Village, proving that despite the current uncertainty in the hospitality industry, Trentham is preparing to bounce-back as we begin to return to business as usual.
Gareth Hine, Trentham Estate's asset manager, said: "We always welcome and support new businesses at Trentham Shopping Village. We're proud to house nationally renowned and independent restaurants at Trentham and I'm sure this will be a huge success with their initial takeaway only service ahead of its grand opening when lockdown restrictions ease.
"This is an incredibly difficult time for the hospitality industry but the addition of Can Do Cocina results in the shopping village occupancy rating being at an unprecedented 96% which truly signals that Trentham is going from strength to strength.
"This business will be a great success and we cannot wait to see the reaction from our visitors. We wish Matthew Richardson, Jessica Fogarty and the team at Can Do Cocina all the best in their new venture".
Can Do Cocina aims to offer a bitesize takeaway service in March ahead of the restaurant fully opening when the national covid-19 restrictions allow.
To find out more visit
https://www.candococina.co.uk/