Staffordshire County Show makes a very welcome return this month – and we have all the details of what you can expect.
A certain global pandemic meant Staffordshire County show couldn't be staged in 2020, but it's back on August 25 and 26 with all the attractions visitors expect from one of the county's premier events.
The show offers something for visitors of all ages. Children will enjoy the miniature steam railway or traditional attractions such as Punch and Judy whilst teenagers and adults will be thrilled by daredevil, gravity-defying stunts performed by the Bolddog Lings Motorcycle Display Team. Meanwhile the next generation of farmers will be inspired by the first class entries in livestock competitions across the showground that are at the very heart of this traditional agricultural show. 
Held at the Staffordshire County Showground, just outside Stafford, the show is one of the region's major summer events and is expected to attract more than 65,000 visitors. It offers a full day out for all the family.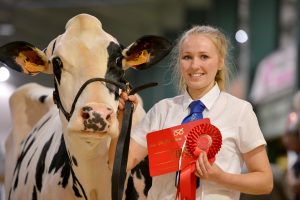 A packed main ring programme includes attractions from the breath-taking Bolddog Lings to show jumping and the grand parade of livestock.
In the country pursuits arena visitors can watch a birds of prey display, visit the ferret roadshow or sit back and learn all about pigs with the Hogg Show.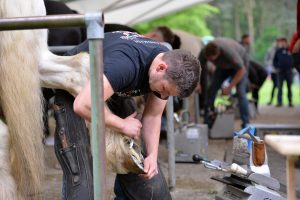 Around the showground there will be demonstrations of traditional rural crafts such as thatching and drystone walling.
Livestock is at the heart of the show with more than 1,000 cattle, sheep, pigs and goats and more than 1,500 horses and ponies expected.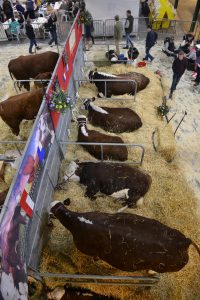 There will be a number of animals competitions and shows including a sheep shearing competition, farriery competition where blacksmiths will compete to make the perfect horseshoe, the fur and feather show with a vast array of poultry, waterfowl and rabbits and the bees and honey show with its working hive.
Children of all ages will be especially well catered for with a children's farm, exotic animal display, donkey rides and fairground.
Shopaholics will be able to browse more than 400 trade stands selling everything from cars to hot tubs. In addition there is a food hall with a further 50 stands selling a range of local produce. 
When it's time to take a break, what better way to relax than having a picnic next to the bandstand listening to the brass or jazz bands. However, for something more tranquil, there is a 20-acre woodland, ideal for a walk in the shade or a quiet picnic.
The 2021 show's main sponsor is Dunstall Holdings Group incorporating its two main brands, Rea Valley Tractors and Altegra Integrated Solutions. Rea Valley Tractors is one of the region's leading agricultural machinery dealers and will have a trade stand on the corner of the main ring. 
Advance tickets, which offer a substantial saving on the gate price, go on sale from mid-July. Further details about the show and details of how to purchase advance tickets are available at www.staffscountyshowground.co.uk