The chances are that we'll all be following instructions to stay at home again in February, but that doesn't mean there isn't what's on fun to be found courtesy of the wonders of modern technology.
WHAT: Meet the animal sessions
WHERE: Peak Wildlife Park, Staffordshire Moorlands (beamed to your home)
WHEN: 9am each Monday, Tuesday and Friday
The visitor attraction may be closed to the public at the moment due to COVID-19
restrictions but that doesn't mean the hard work stops for the staff of Peak Wildlife Park in
the Staffordshire Moorlands.
They are still busy feeding, cleaning out and caring for the many different creatures that call
the park their home.
Luckily for those of us stuck at home the staff are broadcasting around three Facebook Lives
each week, featuring different animals each time. Look out for goat walks, llama training
sessions and even breakfast with the pigs.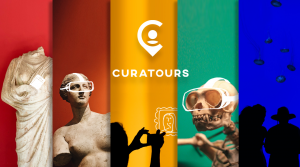 WHAT: 3D virtual tours of museums, art galleries and heritage sites
WHERE: Venues across the world (beamed to your home)
WHEN: Numerous dates and times
A new app has been created so that we can enjoy 3D virtual tours of museums, art galleries
and heritage sites in real time led by the experts and curators who know them best.
Curatours, which is due to launch early this year, will offer live 3D tours run by guides who
can answer questions along the way.
One of the highlights of the app is that it will allow groups of friends or family to participate in
the tours together so that it will feel like a shared experience even if they are located many
miles apart.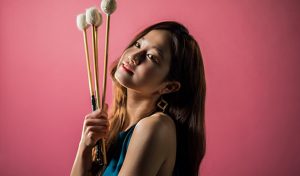 WHAT: Weekly concerts
WHERE: Royal Birmingham Conservatoire (beamed to your home)
WHEN: 1pm on Mondays
Being confined to the house doesn't mean you have to miss out on listening to wonderful live
music.
Musicians at Royal Birmingham Conservatoire, who are at the very highest level of study
and already launching their professional careers, are live streaming concerts each Monday
lunchtime.
On Feb 1 you can enjoy pianist Salome Chitaia performing music by Scriabin, Ravel and
Chopin. On February 8 soprano Jessica Hope will be joined by the brass department for
songs by Britten, Wolf and Tippett. Then on February 15 it will be the turn of pianist Pan
Yicheng, who will play music by Brahms and Schubert.