We all know they're man's best friend, but did you know that dogs can also help improve our physical and mental health? Jenny Amphlett finds out more
When Cheryl Beaumont's husband was left disabled after an accident their GP made a surprising recommendation to improve family life – getting a pet dog.
Cheryl, who was in her mid-20s at the time, had recently lost her mum and was in the midst of grief as well as dealing with her husband's health issues.
"Our doctor recognised that we both needed something else to focus on," says Cheryl, from Nottinghamshire.
"My husband suffered a back injury and still has a lot of pain from that. The advice was that a dog would give him something else to focus on, that it would get him out of the house and help to keep him active.
"I needed something else to focus on too, something that would bring a little bit of happiness and joy back into my life."
Fast forward nearly two decades and Cheryl, now 43, and husband Simon, 49, are devoted dog owners.
They have two dogs, a patterjack called Ozzy and a jackapoo called Star. Cheryl says she and Simon both feel the mental and physical health benefits of being dog owners.
"My husband is able to work full time but he still suffers with a lot of pain and his condition is progressive. Having the dogs gets him out of the house to walk them. When you have dogs you don't really have a choice in the matter."
Cheryl's job involves delivering health and social care training at care homes across the East Midlands.
She was furloughed for four weeks at the beginning of lockdown while key worker Simon left the house each day to work in mental health. Cheryl says the dogs helped to get her through that difficult time.
"Having dogs gives you a focus and a reason to get up and get dressed in the morning, because the dogs need a walk.
"Having dogs forces you to get out and about, to get exercise and to see people.
"Then there's the unconditional love you receive from dogs. They're always happy to see you – you can't be in a bad mood when you come home and see your dogs.
"You could be gone for five minutes but to them it's as if you've been gone for hours. There's so much affection from them."
Cheryl's job has also given her an insight into the role animals can play in a care environment, particularly with elderly patients or patients with Alzheimers.
"I've observed a pet activity, where a carer brought in her cat from home for elderly residents in a care home to spend time with. People could touch and stroke the cat and have it sitting on their knee.
"It worked fantastically. The residents who took part thoroughly enjoyed it and got a lot out of the experience.
"I think for some of them it brought back memories of their own pets. Being able to play with an animal, to touch and cuddle it, meant such a lot to them. It's an activity that would work particularly well with patients with dementia."
For Cheryl, the many benefits of dog ownership far outweigh the financial costs involved.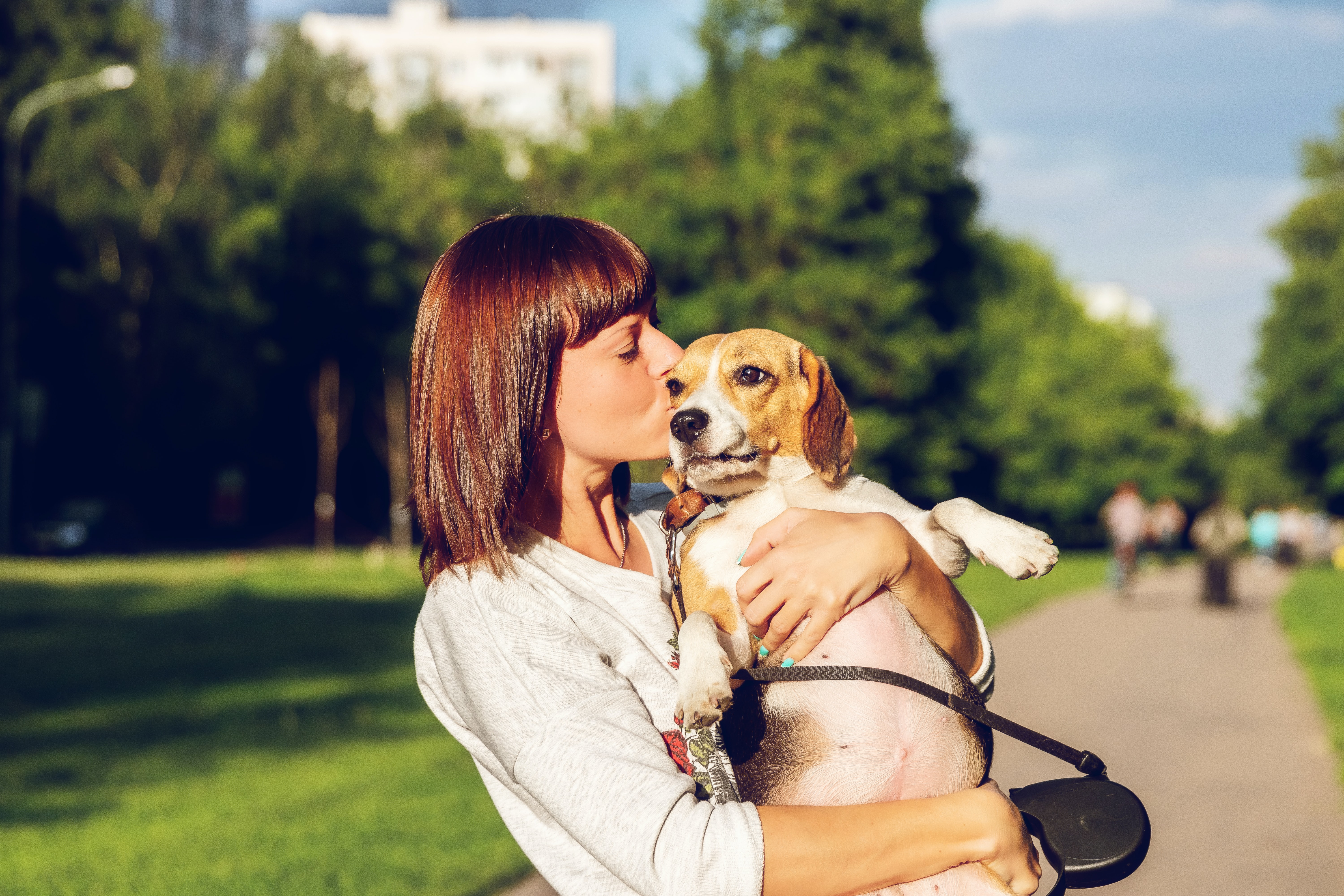 "Dogs aren't very expensive really, not when you think of the happiness they bring to your life.
"They give you a purpose – you've got to walk, clean, bath and feed them. They also give you so much love and can do wonders for your wellbeing."
Dog ownership has soared during lockdown, with extra time at home prompting many families to consider taking on a pet.
According to research by Ipsos MORI, nearly half of families who already owned a dog introduced at least one new animal to their family during lockdown.
Around 80% of dog owners credit their pets with helping them to stay fit and active and around 40% say they are now taking their dogs for longer and more frequent walks.
Around 37% of people who worked from home during lockdown say they feel they now have a stronger relationship with their animals than they did before the pandemic.
According to the RSPCA the physical benefits of dog ownership include improved cardiovascular health, increased physical activity, fewer visits to the doctor and reduced risk of allergies for children.
Mental health benefits can include a more structured life, enforced exercise and fresh air, stress relief, reduced loneliness and unconditional love.